Best pre-workout supplements & powders 2023
Want to get the most from your exercise routine? Our guide to the best pre-workout supplements and nutrients will help you find what's right for you…
Pre-workout supplements are incredibly popular, but what can they really do for you? Essentially, pre-workout supplements are any food or drink designed to boost your energy and performance before exercising. However, they can come with unwanted side effects.
The buzz many people feel after taking a pre-workout supplement is often down to the addition of stimulants and sugar. Check ingredients carefully as caffeine is often added and the content can vary significantly. Too much caffeine can make some people jittery and can interfere with sleep, particularly if taken later in the day.
If you want to try taking pre-workout supplements, but you don't know where to start, here are some of the best nutrients to look out for…
Your guide to pre-workout supplements
Caffeine
Without a doubt, caffeine is one of the cheapest and most easily-accessible ways to get that energy boost. Many pre-workout supplements will contain caffeine and/or green tea extracts to help zap you into action before a sweaty session.
However, it's best to avoid overusing or relying on products with a high caffeine content, as these can make you jittery and interfere with sleep (especially if you prefer working out in the evenings).
Related: Should I work out in the morning or evening?
If you fancy supplementing with caffeine, you could simply brew some green tea or coffee before heading out the door. If you want to get a little more technical, or you fancy trying a slow-release caffeine product, try a pre-workout caffeine supplement.
Beta-Alanine
Beta-alanine is an amino acid that can help reduce exercise-induced fatigue, improve aerobic capacity and overall performance
Citrulline Malate
Citrulline is an amino acid that improves muscle endurance, relieves muscle soreness, and improves aerobic performance.
Beetroots and Betaine
Betaine is a compound found in plants including beetroot that improves muscle endurance and power. Beetroot juice is a popular pre workout supplement. Beetroot is rich in nitrates which increases nitric oxide (NO) concentrations in the body promoting vasodilation and blood flow.
Studies have shown beetroot juice supplementation can improve power output, endurance and performance. The amino acid L Arginine is a similar nitric oxide booster often included in pre-workout formulas.
Theanine
Theanine is an amino acid found primarily in green tea that reduces the effects of mental and physical stress. It has been shown to improve alertness, focus and concentration.
B vitamins
A popular addition to pre-workout formulas. B vitamins play a role in energy production and may reduce fatigue.
Best pre-workout powders and supplements 2023
Top up your energy levels with these pre-workout powders, energy bars, drinks and more, tried-and-tested by us during the Men's Fitness and Women's Fitness Nutrition Awards.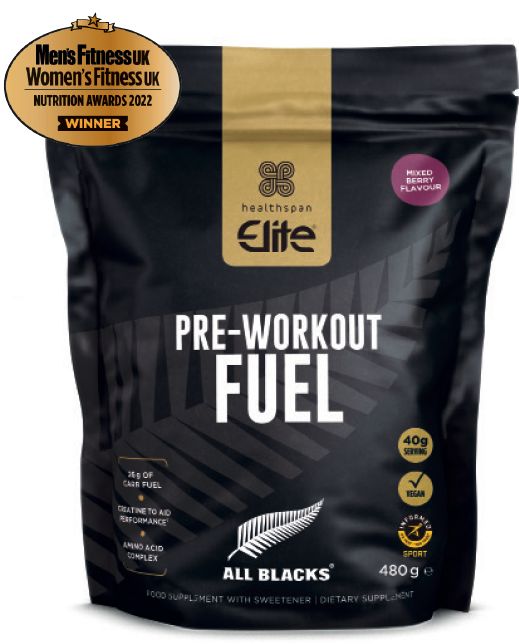 Healthspan Elite All Blacks Pre-Workout Fuel
BUY IT NOW:
£29.99 for a 480g pack; healthspanelite.co.uk 
For this rare caffeine-free pre-workout powder, Healthspan has utilised the fast-acting power of maltodextrin – a highly processed form of carbohydrate – to deliver a less intense but more sustained energy boost than conventional, high-caffeine pre-workout options. In general, these powders can be an acquired taste, but this one is more palatable, with a refreshing berry flavour.
Also on the ingredients list is creatine, beta-alanine, citrulline malate, l-taurine and tyrosine. All of these will energise both body and mind for the workout ahead. As mentioned, one thing to note is that each serving also delivers 26g of carbohydrate, so while it will give you an energy boost, it's not suitable if you want to train in a fasted or low-carb state. Elite athletes will appreciate that it's Informed-Sport accredited. 
Applied Nutrition All Black Everything Ultimate Pre-Workout
BUY IT NOW:
£29.95 for 30 servings; appliednutrition.uk 
With All Black Everything (nothing to do with the rugby team), the carefully selected blend of citrulline malate, beta-alanine, creatine, caffeine and a few other ingredients serves the purpose of raising pre-workout energy levels. The flavours are a bit of a mixed bag (Bubble Gum Crush, for instance, is nice but a little sickly), but there are plenty to choose from. 
DY Nutrition Nox Pump Ultimate – Extreme Pre-Workout 
BUY IT NOW:
£29.99 for a 400g tub; dynutrition.co.uk 
This is a serious pre-workout product that won't fail to get your juices flowing. However, as a word of warning, each serving delivers an enormous 350mg of caffeine – that's equivalent to three cups of strong coffee. So, best to avoid if too much caffeine makes you feel weird.
That said, the combination of beta-alanine, citrulline malate and a range of other ingredients will power you through any session, and the Iced Blueberry flavour is refreshing, with only 1g of carbohydrate per serving.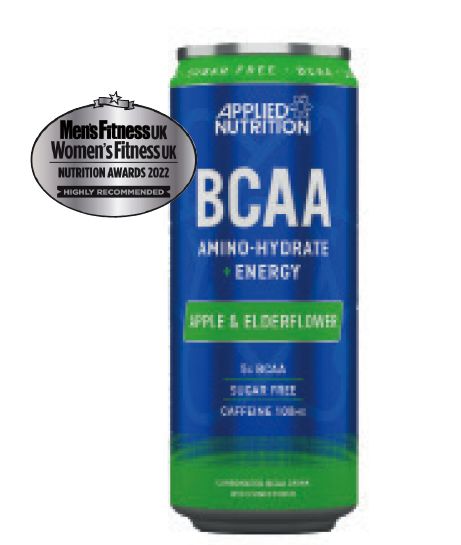 Applied Nutrition BCAA Amino-Hydrate + Energy
BUY IT NOW:
£14.99 for 6 cans; appliednutrition.uk 
So-called 'functional drinks' contain non-traditional ingredients designed to have a beneficial effect on one or more functions of the body. In the case of these BCAA Amino-Hydrate cans, it's branched chain amino acids and caffeine (the same amount as you'd find in a cup of strong coffee).
BCAAs play a role in switching on muscle synthesis, while caffeine may reduce perception of fatigue – all useful stuff. As with all drinks that contain BCAAs, there is a very specific, sour aftertaste to these. However, the apple and elderflower flavour was the best we tried.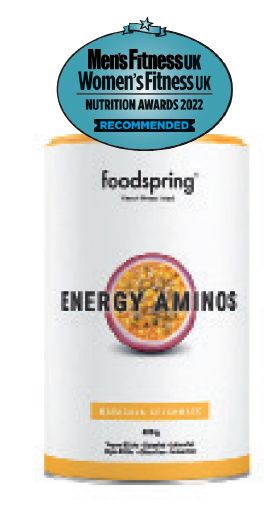 Foodspring Energy Aminos
BUY IT NOW:
£29.99 per tub of 20 servings; foodspring.co.uk 
Energy aminos come as a fruit-flavoured powder (Lemon Apple or Passion Fruit) that you stir into water and consume as a pre-workout drink. Each serving contains 200 milligrams of caffeine (equivalent to a couple of cups of filter coffee), plus plant-based BCAAs and small amounts of vitamins C, B3 and B12.
A drink like this could be convenient to have on-the-go, or for those following a plant-based diet. As with all drinks containing BCAAs, the taste can be a bit of a challenge, but the black pepper extract provides a spicy distraction.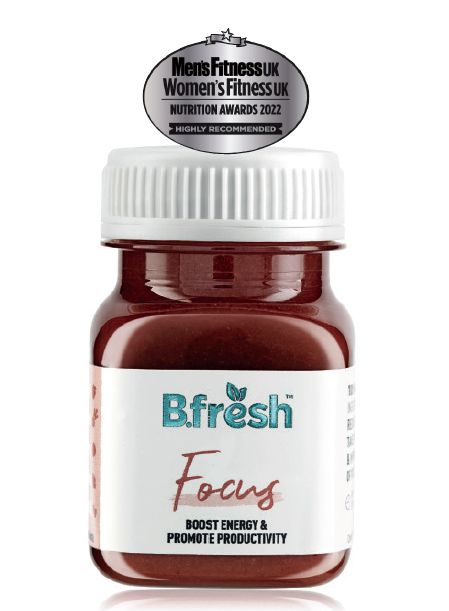 B.Fresh Focus Wellness Shot
BUY IT NOW:
£2.80 per shot; b-fresh.co.uk 
This 70ml mini juice shot contains 90mg caffeine, which is about the same as a cup of filter coffee. That's sufficient to increase alertness and attention, so this is one way to temporarily reduce feelings of tiredness without turning to coffee – research suggests that when consumed before a workout, caffeine may reduce fatigue and positively alter perception of effort.
Thanks to the fruit content, it's also rich in vitamin C, which contributes to the normal functioning of the immune system and supports iron absorption. Try alongside an iron-rich breakfast to help you power through your session.
Form Boost
BUY IT NOW:
£19 for 30 capsules; planetorganic.com
If you want to get the cognitive benefits of caffeine without drinking it, form Boost ticks the box. Each one-a-day capsule contains compounds from tea and coffee (L-theanine and caffeine) which, in combination, have been shown to improve short-term sustained attention and memory. The capsules also contain vitamins B6 and B12, which play a role in reducing tiredness and fatigue. As they're in capsule form, they're ideal to keep in a bag, locker or drawer. 
Words: Christine Bailey & Lily Smith