Benefits of speed hiking – and how to get started
Boost your body and supercharge your stamina this National Walking Month by discovering the benefits of speed hiking, says Mary Comber.
Reap the benefits with the best boots for speed hiking
Try the INOV-8 Roclite Pro G 400 GTX
BUY IT NOW:
$245 / £252 / inov-8.com
Looking for a quick and easy way to shape up this spring? The best workout is also the easiest – walking! Hot on the heels of the Hot Girl Walk and 12-3-30 walking workouts, comes the latest trend: speed hiking. Currently sweeping TikTok with bloggers posting scenic snapshots of their adventures, the aim of speed hiking is to cover as much terrain as possible in the fastest time, at a turbo-charged pace between hiking and trail running.
You don't need to leave the city to benefit – whether zooming through nature or along urban streets, fast-paced walking is proven to burn calories and aid weight loss while building stamina and strengthening muscles. 'Speed hiking involves the same muscle groups as running but with less stress on joints,' says Keoghan Bellew, PT at Fitness Superstore. 'It strengthens and tones legs, glutes, upper body and core. Regular speed walks will boost your cardiovascular health as you spend more time with your heart rate in the moderate-intensity zone.'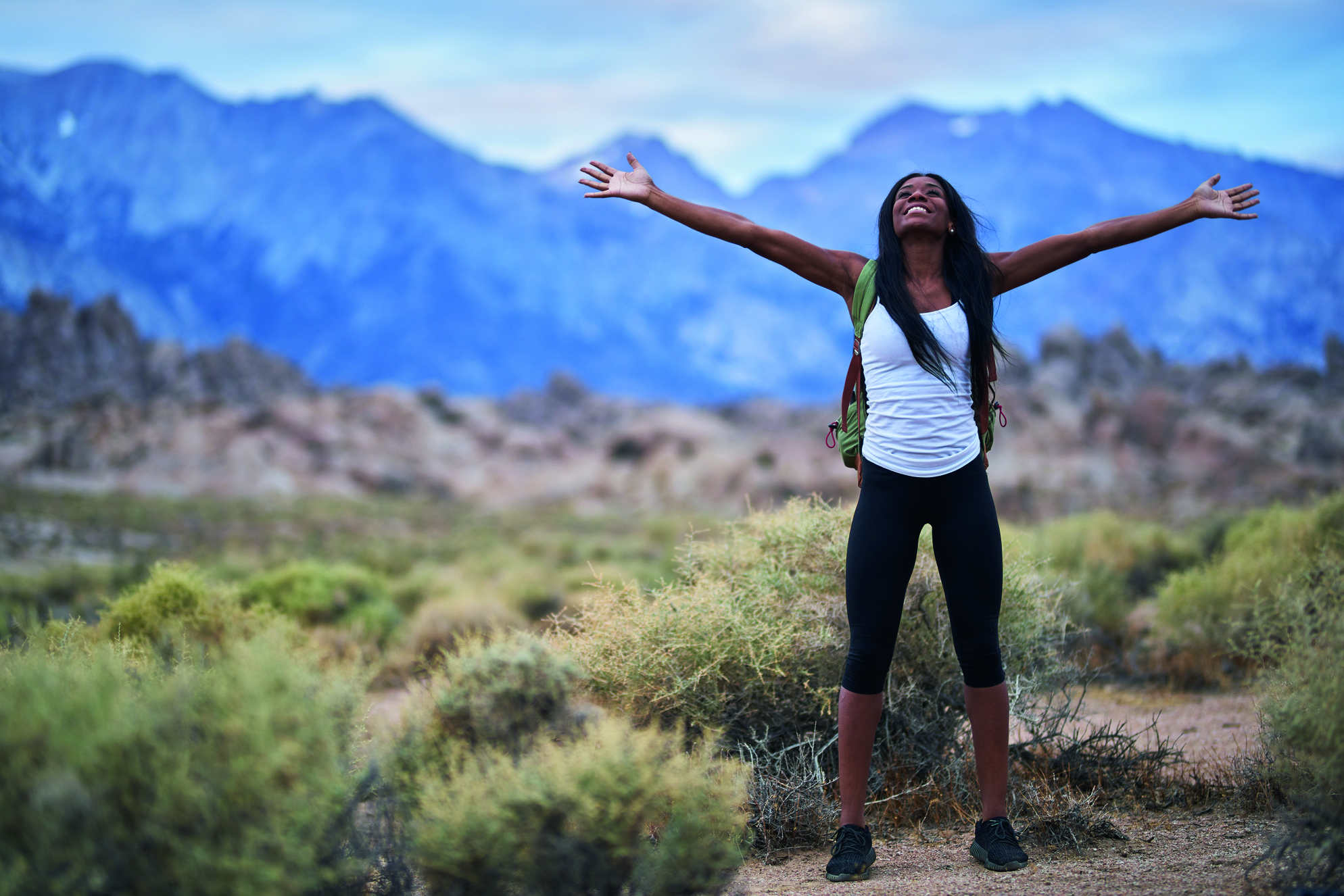 Health benefits of speed hiking
Stepping up the pace of your daily walks protects your health too, preventing obesity and risk of chronic illness. A long-term study of more than 78,000 people, in the Journal of the American Medical Association, found people with a faster pace (80-100 steps per minute/around 3 miles or 4.8km an hour) had a 35 per cent lower risk of premature death and a 25 per cent lower risk of heart disease or cancer.
'Walking speed is a good indicator of health as it relies on and builds the health of muscles and bones, heart and lungs,' says Ruth Goss, senior cardiac nurse at the British Heart Foundation. 'We should all be taking a step towards a healthier heart this National Walking Month.' Want to try speed hiking? Put on some light, protective hiking shoes and read on to discover how to max your sessions!
How to start speed hiking
Need to kick-start your fitness? Even a short speed walk brings benefits. 'A brisk walk is an excellent way of incorporating moderate-intensity exercise into your day,' says Goss. 'Recent research from Cambridge University shows a daily 11-minute, brisk walk could cut the risk of early death, cardiovascular disease and certain cancers.' Try building 10-minute bursts of brisk walking into your day, then build up time and speed. Track your pace through the day using free NHS app, Active 10.
Or try Living Streets' #Try20 tips for squeezing in 20-minute walks during National Walking Month
Step 1: Perfect your walking technique
'Walking speed is dependent on technique, stride and cadence (steps per minute),' explains sports scientist and walking expert Joanna Hall, founder of WalkActive, a system proven to increase walking speed by 24 per cent. Try not to overstride, as it puts strain on your knees and lower back. 'Instead, propel yourself forward from your back leg rather than "pulling" yourself forward with your front leg. Your stride will open up because you're pushing from the back,' says Hall.
Also, avoid punching your fists like a power walker, as this triggers shoulder discomfort and lower back pain. 'Rather, let your arms swing naturally from the shoulder. This will encourage better alignment and improve waist shape, which the WalkActive Technique has been proven to do. Swing your arms slightly across your body,' adds Hall. 'You should have rotation through the upper torso, so it's almost like doing a sit-up with every stride.'
Step 2: Pick up the pace
Perfected your posture? You're ready to pick up speed. 'A cadence of about 125 steps a minute [around 3.5 miles/5.8km an hour] is classed as more vigorous exercise, similar to jogging,' says Hall. 'That's when you really get cardiovascular fitness benefits. People doing our six-week, WalkActive programme see improvement in resting heart rate, cardiovascular fitness and blood-sugar levels. I train runners who say the walking programme helped them run better, too.
'Our research shows glutes, hip extensors, shoulder extensors and core all benefit,' says Hall. 'It has a lengthening effect, like Pilates in motion. Your body becomes neat and trim.'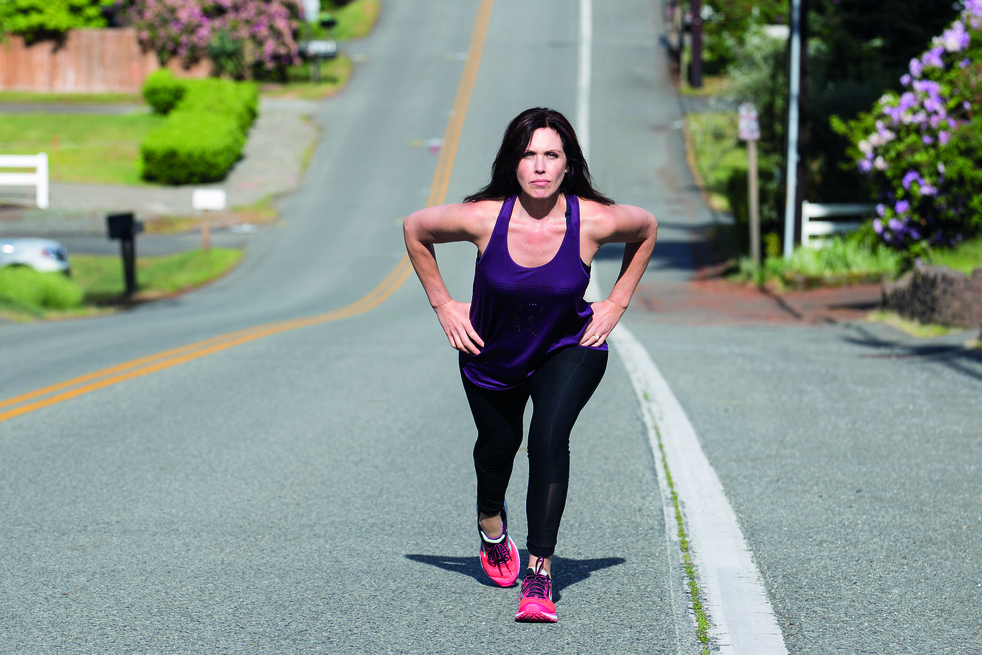 Step 3: Add an incline
For a walking workout that rivals running, speed up your nearest hill. Adding incline raises heart rate by 10 per cent, building endurance and torching calories, confirms research. A study in the Journal of Biomechanics found people who walked at 10 per cent incline burned 30 per cent more calories.
Walking uphill strengthens glutes and quads while coming downhill challenges your core. Again, technique is key, says Hall. 'Avoid leaning into the hill, as this puts pressure on your knees and lower back,' she explains. 'Think about lifting up. It immediately improves your posture and helps you breathe efficiently.'
Step 4: Go speed hiking
Turn speed sessions into an adventure by taking them into the wild. 'For hikers up for a challenge, speed hiking can make trail adventures more dynamic and increase intensity,' says Dr Suzanne Bartlett Hackenmiller, chief medical advisor at AllTrails. 'A test of endurance, speed hiking gets your adrenaline pumping.'
Ready to go? 'Increase your distance and intensity gradually, adding no more than 10 per cent to each speed hike, to steadily build endurance,' says Hackenmiller. 'If your first hike is two miles, your next should be no more than 2.2 miles. You'll be surprised how quickly you improve.' Use route finders such as AllTrails, filtering local trails by distance and elevation to match your ability.